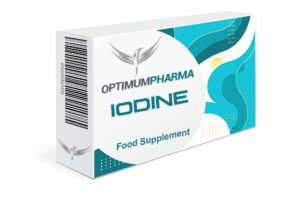 DESCRITPION AND COMPOSITION
Metabolism FORMULA: iodine contributes to the normal production of thyroid hormones and the normal functioning of the thyroid gland. This thyroid complex is designed to support a healthy metabolism.
Concentration and clarity: improves cognitive function, increases productivity and helps to beat daily tasks with ease!
Rested and energized: iodine helps the normal functioning of the nervous system and maintain normal energy metabolism, helping you wake up more rested and full of energy.
Each tablet contains:
Active Ingredient: Potassium Iodide – 150 mcg
other loading agents: microcrystalline cellulose, lactose monohydrate … (see package details or instruction.)